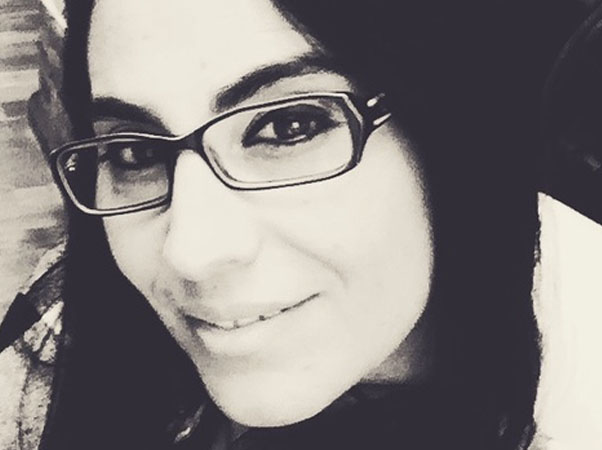 Unidad proveedora de servicios lingüísticos (inglés - español) y de herramientas para manejarse en el mundo empresarial y académico. Ofrecemos capacitación personalizada in company y clases altamente didácticas para todas las edades y niveles. También brindamos servicios de traducción, interpretación, y edición, entre otros.

Contamos con los mejores profesionales para cada una de las áreas, para todos los servicios. Nuestro objetivo y desafío es lograr una comunicación global de excelencia.
Profesionales nativos (altamente entrenados)

Profesionales graduados con años de trayectoria
Linguistic services
English has become the international language of communication in today's world. As a result of this, we foresee an increasingly strong demand for ESL solutions-services.
Clases de corta duración para bebés con sus padres. metodología especial y material seleccionado.
Interpretación
Consecutive y tele interpreting.
Asesoramiento bilingüe a consultoras
Servicios para consultoras de educación o consultora de rrhh en necesidad de servicios de lengua inglesa y job placement.
Colección, interpretación, corrección y traducción de información anual de toda la empresa.
Salidas y Paseos. Todo tipo de información y ayuda para los recién llegados.
Communicating effectively, Interviews, Telephoning, efective presentations, etc.
Servicio de idiomas para extranjeros, coordinación de moda, paseos turísticos.
Clases via Skype
Clases super dinámicas para todos los niveles via skype.
Regular classes, Clases grupales e individuales para todas las edades, Capacitación coorporativa.
Selección de personal bilingue (agentes team leader, QA, project manager, etc.) para todo tipo de companias.
Públicas, Técnico - científico y Literaria.
Selección de personal bilingüe, Servicio de conducción de entrevistas en inglés.
Servicio únicamente para extranjeros, servicio de Hoteles, cuidado de niños de todas las edades.
Búsqueda de conversation partners
Intercambio cultural.
Para docentes y Profesionales, Docencia (TEFL) teaching through music, planning lessons, american culture.
Selección y envio de chaperones
Reclutamos el mejor professional para que acompañe a los extranjeros.
Living and studying abroad in your tutor's own home. Homestay in Canada.
Aplicamos los principios de Coaching y Neurociencia en el proceso de aprendizaje para hablar el idioma más rápidamente.
Do I need to take a placement test?
Email Us for placement test and fees
contact us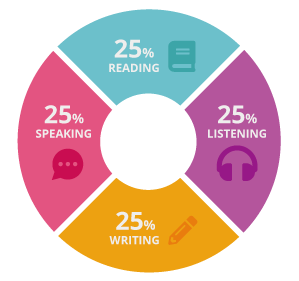 Enfoque comunicativo.

Clases didácticas.

clases que incluyen desarrollo de todas las habilidades / skills.

Traducciones / Clases a pedido / personalizadas.

Clases totalmente en inglés o en el idioma a aprender.

Clases con coordinadora.

Material auténtico y especial.

Apoyo auditivo y visual.

Selección de personal y material, política con recupero de clases, exámenes de nivel y de progreso.

Clases intensivas y dinámicas con coaching a profesores.
Cata

My expectations have been more than satisfied. You are a fantastic teacher and it's been so much fun to be in your class! I appreciate your positivity and encouragement throughout the course. It has helped a lot knowing that you were always there to talk to. Gracias por todo!! Beso.



J.P.

My expectationes were met and the course was a enjoyable experience. You always were on time, approachable, gave useful feedback and showed passion for what you of students, distractiones and learning styles. Thanks for making it a wonderful experience that gives me a ticket to the world.



Gabby

I really really loved having you as an instructor. Your were always energetic and clear about what you were teaching and what you expected of us. You made it clear that… Obviously you are an expert at teaching English so it was very easy to benefit by just listening to your advice. …



Bobby

Throughout my teaching experience I have attended many trainings, conferences and in-services, and you are by far one of the best teachers/trainers I have ever worked with. Your knowledge of the material, your treatment of students, your professionalism and your sensitivity to every single personality in the class were amazing. If I had children and you were a teacher at a school, I would do anything necessary to make sure the had you. I wish you the best of luck in the future and I hope we have an opportunity to work together again. Saludo.

Charly San Martin
Hugh Stiemens
Ashley Whitesides
Contact Us
Do not hesitate to contact us for any question.
Address
Santa Rita 2585, La Horqueta, Buenos Aires - Argentina